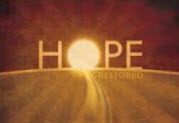 The mission of HOPE Dream Center is to acquire a facility where we will provide food the hungry, clothes to the needy, care to the suffering and HOPE to those who are with hope and abandon.  
HOPE Dream Center – Our dream and goal as a Christian ministry is toleave a legacy to our community and future generation by building a Christian Center which will host all our activities at a single place. HOPE Dream Center will also provide a chapel service together with others activities that we provide.
"Go and tell my servant David, 'This is what the LORD says: Are you the one to build me a house to dwell in? I have not dwelt in a house from the day I brought the Israelites up out of Egypt to this day. I have been moving from place to place with a tent as my dwelling.  Wherever I have moved with all the Israelites, did I ever say to any of their rulers whom I commanded to shepherd my people Israel,"

Why have you not built me a house of cedar

?"'    
HOPE Dream Center will give our community the people that we serve a place where they can meet their God.
We thank God for what He has already accomplished with us so far. We started this ministry without having any physical address where we could meet people for counseling or help. In September 2013 by His grace, we were able to find a place for rent and we are very thankful to our Lord for His provision. The office that we rent is very small and does not allow us to provide many of our activities because we cannot afford to rent a bigger space now, but we have HOPE that the Lord is just starting  a journey with us and He will take us to His destiny, which is to build Him a house so we can avoid moving from place (rent) to place (rent).
We have a dream to build a strong Youth mentoring program, to train and raise Youth of Impact. Youth who are going to be able to influence our society with knowledge, wisdom and power like Daniel, Shadrach, Meshach, and Abednego.
The Dream House will also provide life support through our counseling center 24/7 with volunteers who are going to be fully trained to counsel people by providing effective Biblical Counseling.
The Dream House will be a welcome place to everybody in needs.
The Dream House will also be a place for equipping; our Bible Institute and Leadership Institute will be able to provide regular in-class ministry training.
We believe in things that our spiritual eyes are able to see, but our physical eyes are not able to attest, we are a ministry who operates by FAITH and our faith always produces HOPE. We have faith that with your help, this projects and dream will be accomplish. We may not have the boat to cross the red sea, but we do have assurance that there is GOD who is in control and He will assist us to accomplish what He has called us to do for our community.
We partner with God to see this dream accomplish by 2020. Our vision is to give HOPE to others; you can also join us in this vision by praying and supporting us financially with this project with your donation.
The apostle James made it clear that true Christianity is taking care of others.
Religion that is pure and good before God the Father is to help children who have no parents and to care for women whose husbands have died who have troubles. Pure religion is also to keep yourself clean from the sinful things of the world. (James 1: 27 NLT)
This is a community initiative for which we are kindly asking your donation support. Remember when give to our Lord, no gift is too small. We appreciate and value your generous donation.
Contact us by email: info@hopeclc.org or by phone: 905-621-6560